Finally,the vice president of Nigeria, Prof Yemi Osinbajo has heard the cries of the innocent Nigerian citizens that are being bullied by SARS for the paste few months.
Here are the vice President's words on Twitter:
Following persistent complaints and reports on the activities of the Special Anti-Robbery Squad (SARS) that border on allegations of human rights violations, I have directed the Inspector General of Police to, with immediate effect, overhaul the management and activities of SARS.
The IGP will ensure that any Unit that emerges from the process will be intelligence-driven and restricted to the prevention and detection of armed robbery and kidnapping, and apprehension of offenders linked to the stated offences, and nothing more.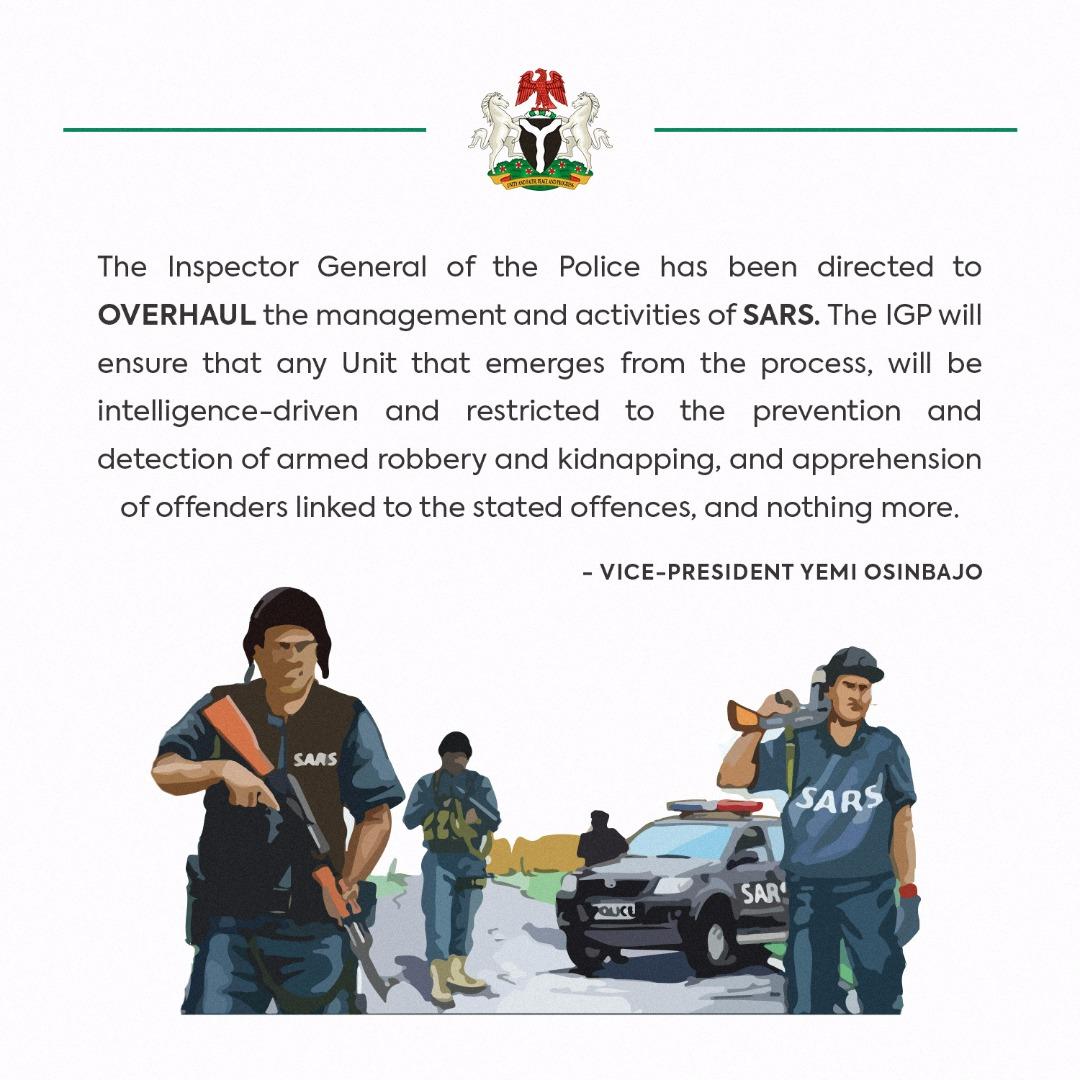 I have equally directed the IGP to ensure that all operatives in the emerging Unit conduct their operations in strict adherence to the rule of law and with due regard to International Human Rights Law and the constitutionally guaranteed rights of suspects.
The operatives should also bear proper identification anytime they are on duty.
Similarly, I have directed NHRC to set up a Special Panel that will conduct an investigation of the alleged unlawful activities of SARS in order to afford members of the general public the opportunity to present their grievances with a view to ensuring redress.
And then he finally ended it with: Together, Nigeria will prevail!